Events & Benefits

---
Global Peace Foundation Inc. is proud to sponsor comprehensive initiatives, events and benefits that help to grow our foundation of contributors who continue to strengthen our global reach.
August 13, 2023
Imagine the joy on the faces of hungry children as they receive nourishing meals, giving them hope for a brighter future. You have the power to
[…]
September 19, 2020
World Peace Day Celebration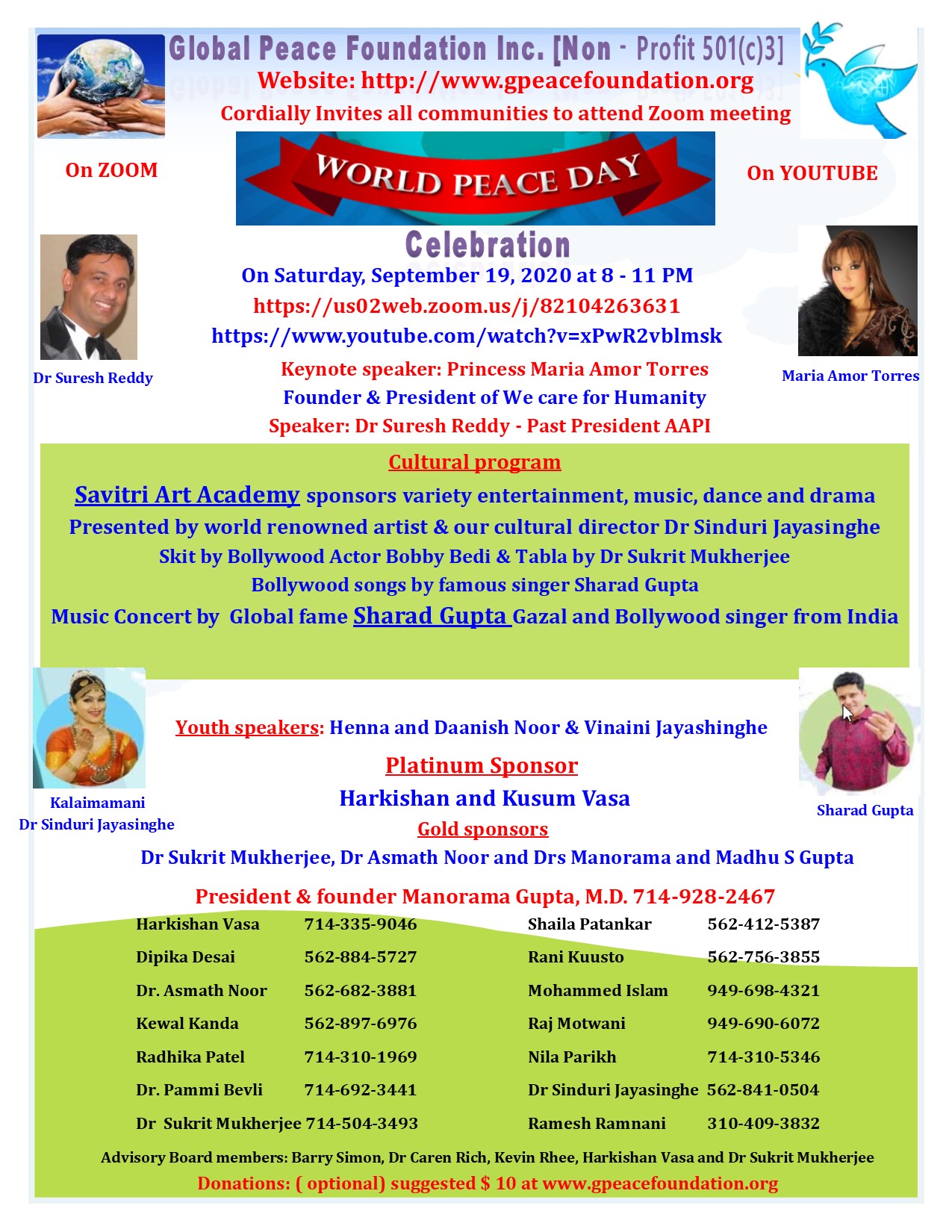 March 8, 2020
Beach Cleaning and Festival of Colors 2020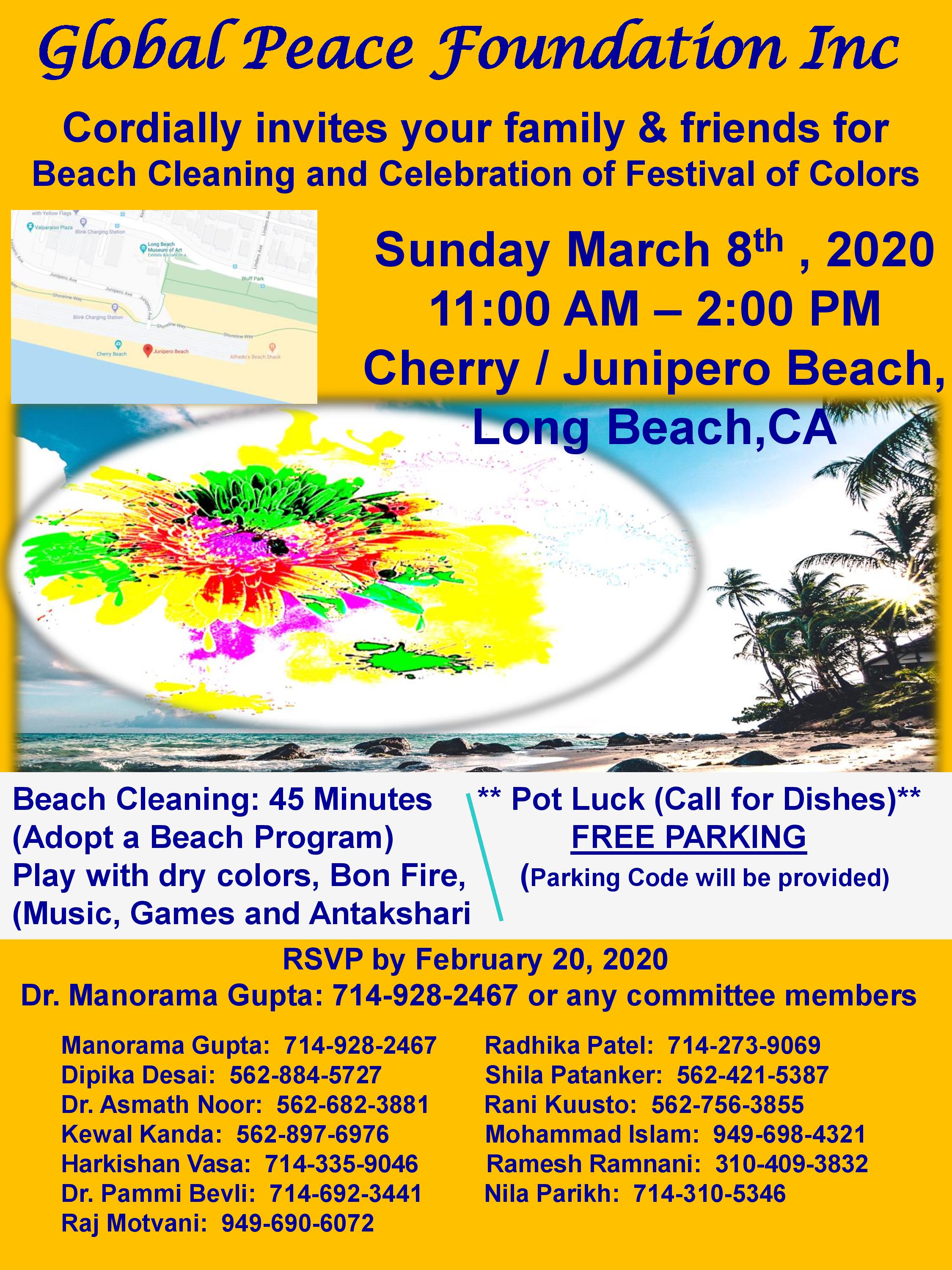 ---
June 1, 2019
Women's Leadership Summit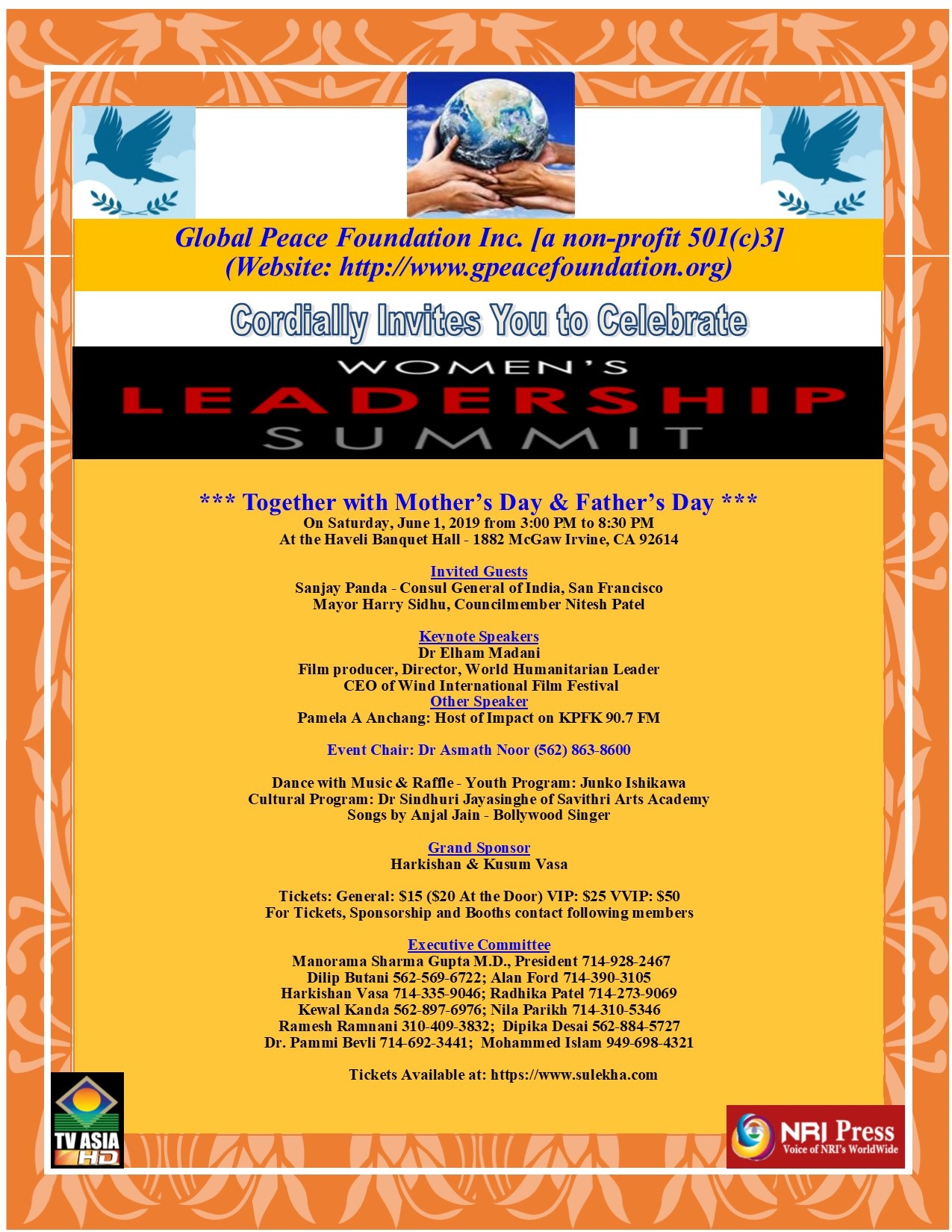 ---
September 22, 2018
World Peace Day Celebration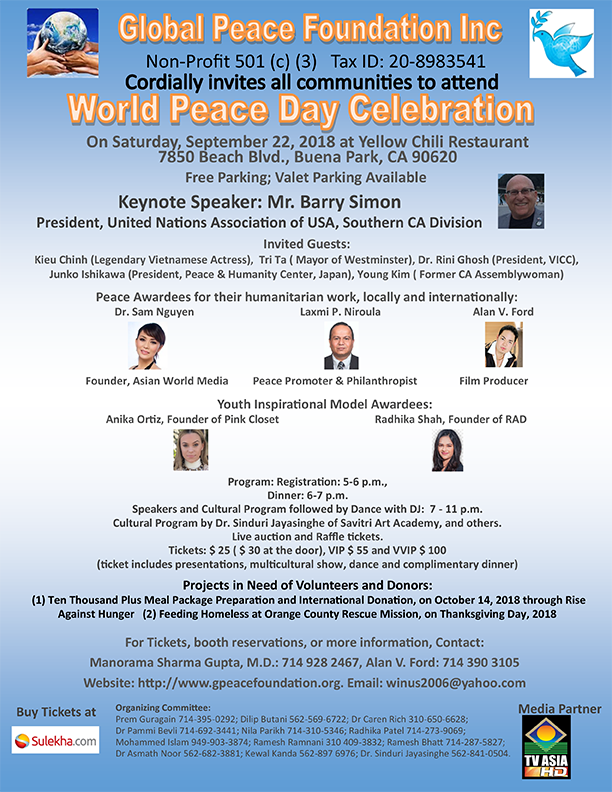 ---
Saturday, April 21, 2018
Global Peace Foundation, Inc., is a non-profit organization, whose mission is to promote peace, locally and around the world, by creating healthy communities via educational and cultural development of families and children, so as to inspire a new generation of peace makers, emphasizing prevention of drug and alcohol abuse, which are some of the root causes of crime and violence. We believe in empowering women around the World through education, training and support to those women who suffered abuses and discrimination. Empowerment programs aim to achieve better life for them and their families.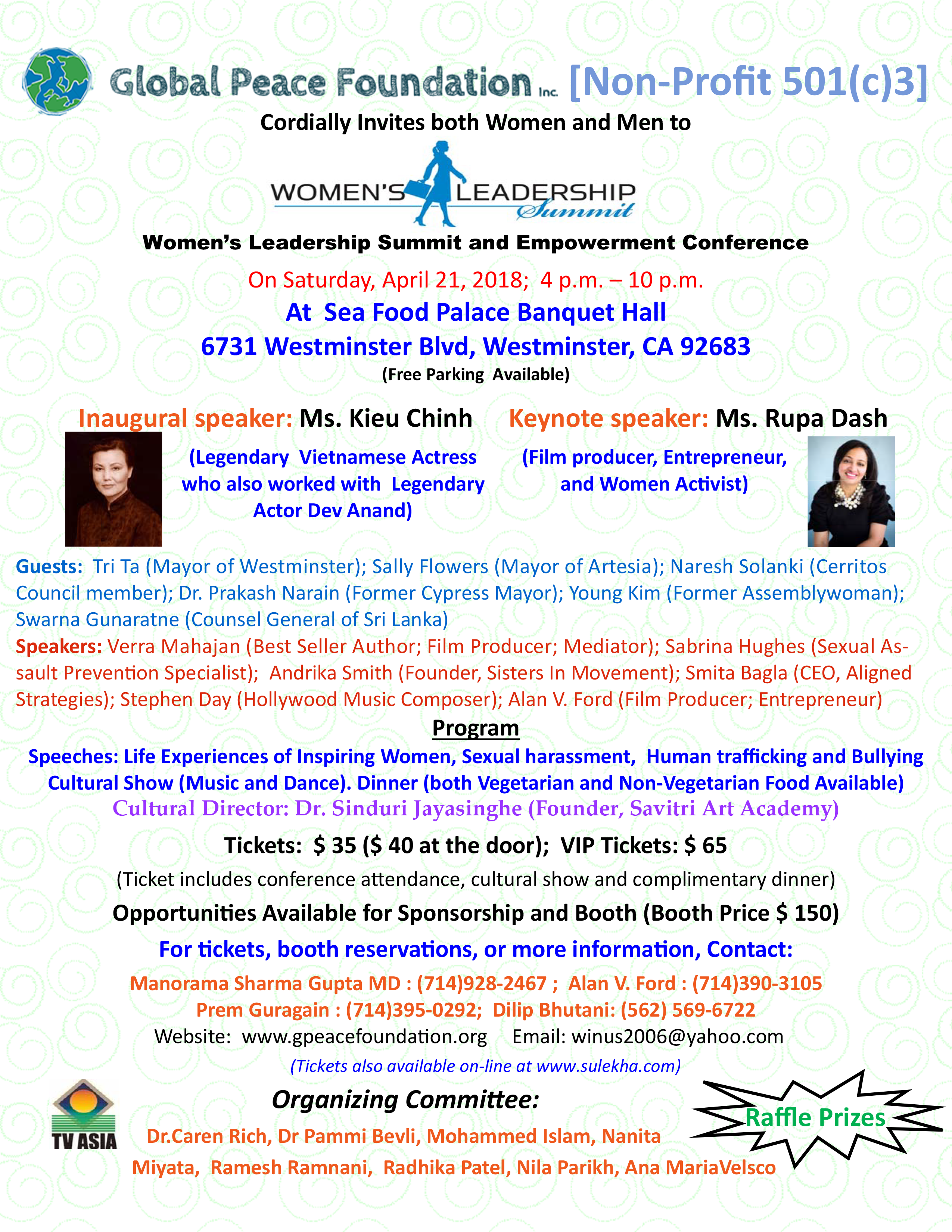 ---