Global Peace Foundation Inc. is committed to helping families in crisis, educating youth on the dangers of drugs and alcohol, and creating a healthy global community free of hunger and abuse.

---
Our initiatives could not be met without the tireless dedication and devotion of our volunteers and team members, focused to building a stronger tomorrow.
---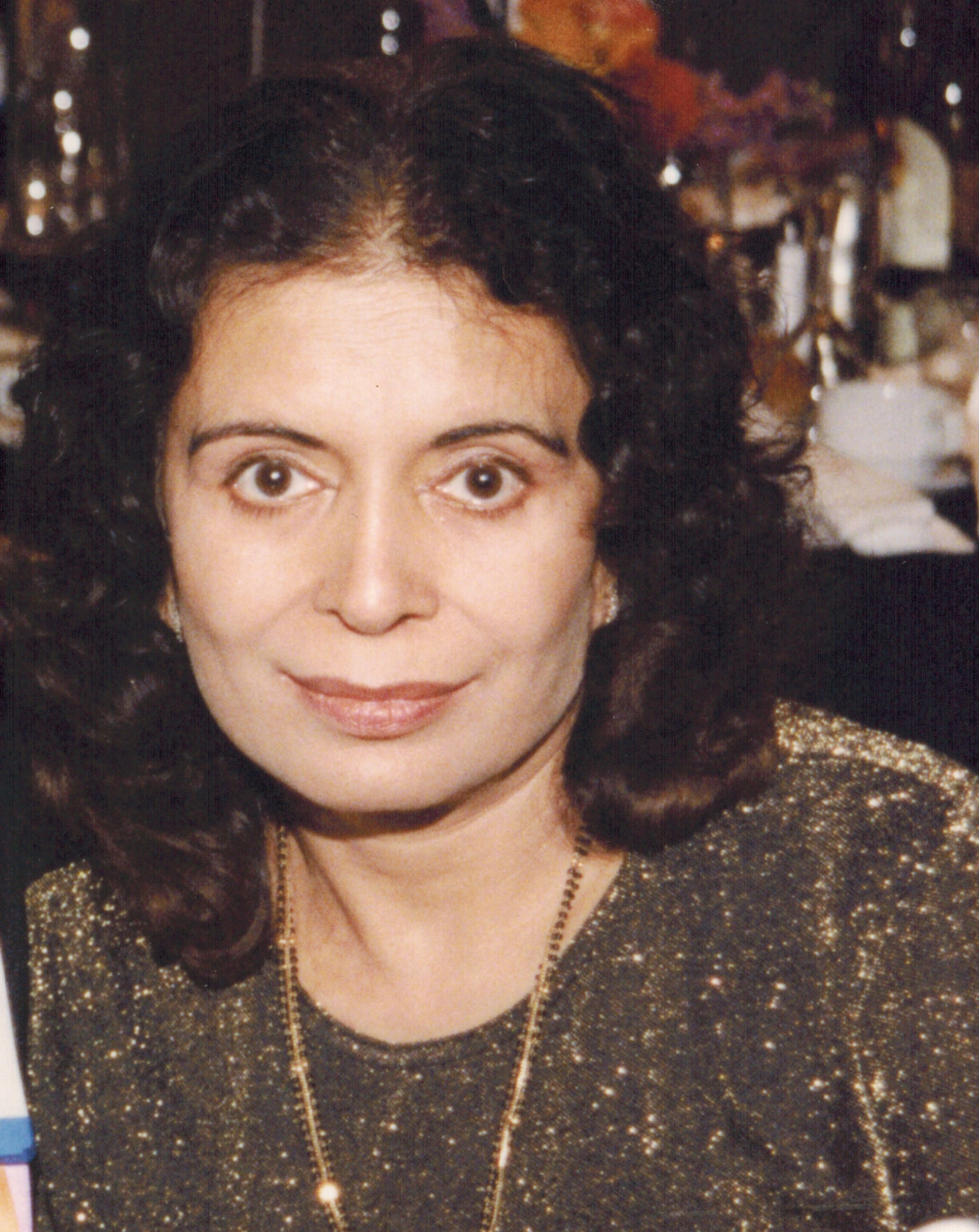 Manorama Sharma Gupta M.D.
President and Founder
Manorama Sharma Gupta M.D. has over thirty years experience of caring for people in need. In addition to her exemplary work in the medical field, she has been involved in fundraising for homeless shelters, directed free health fairs, volunteered for churches and has been a leader in several non-profit organizations and Community Organizations.
She had several awards and served in different associations.She got best students award at Degree college, scholarship award at Medical college, first in order of Merit at Post graduate Medical degree(DCH) at Bhopal university, Bhopal, India.
She served as second opinion physician for Blue Cross/Blue Shield of Michigan, Wyane Oakland Insurance Co, Troy, Michigan, Intracorp and Health International. She was member of Advisory Board of Medical World News from 1982-1986.
She was Chairwoman of Board of Trustee and president of Indian Medical Association of Southern CA. She was also President and chairwoman of Federation of Indian Association. Advisory Board member of outpatient Surgery center of Fountain Valley Hospital in Fountain Valley. Vice chairwoman of Department of Obstetrics and Gynecology in Fountain Valley Regional Hospital in Fountain Valley CA. President and Chairwoman of India Association of Southern CA.
More about Manorama Sharma Gupta M.D.
Read more
Member of communication committee of Orange County Medical Association.Member of Public service committee of Orange County Medical Association.
Physician's Advisory Committee to California Assemblywoman Doris Allen.
Honorary member of Physicians' Advisory Board of National Republican congressional committee Washington DC
Physician of the year award 2003 by The National Republican Congressional Committee of Physicians' Advisory Board..
Pioneer of Healthcare reform by The National Republican Congressional committee's Physicians' Advisory Board 2004
Ronalde Regan Gold Medal Award from The Republican Congressional Committee for year 2004
Chair person of cultural program of National Federation of Indian Associations in National Convention Long Beach CA.
Perinatal and Gynecology Quality Review Committee Fountain Valley Regional Hospital And Medical Center Fountain Valley CA.
Organized Health fairs for Indgent patients in Los Angeles, Orange and Riverside Counties sponsored by IMA and FIA.
 Member of Bioethics Committee Huntington Beach Hospital Medical Center, Huntington Beach CA.
Producer, Community service program on Health, Paragon Television, Huntington Beach CA.
Past member of National Association of Physician Broadcasters.
Co host of Radio Mayuri program.
Member of National Association of Professional Women
Founder and President of Global Peace Foundation Inc.  Arranged Diwali functions  since 2011 Feeding homeless and donations toys for children for last 20 years.
Represented Indian Community in International Festival 2017.
Organizing committee member and Emcee in Pho Festival in 2018.
Invited dignitary as president in Orange County Straw Berry Festival float in 2019.
Donated and packaged over 10,000 meals to send all over the World for needy children for last two years.
Member of United Nations Long Beach Chapter.
Commissioner Health & Human services in Long Beach CA.
---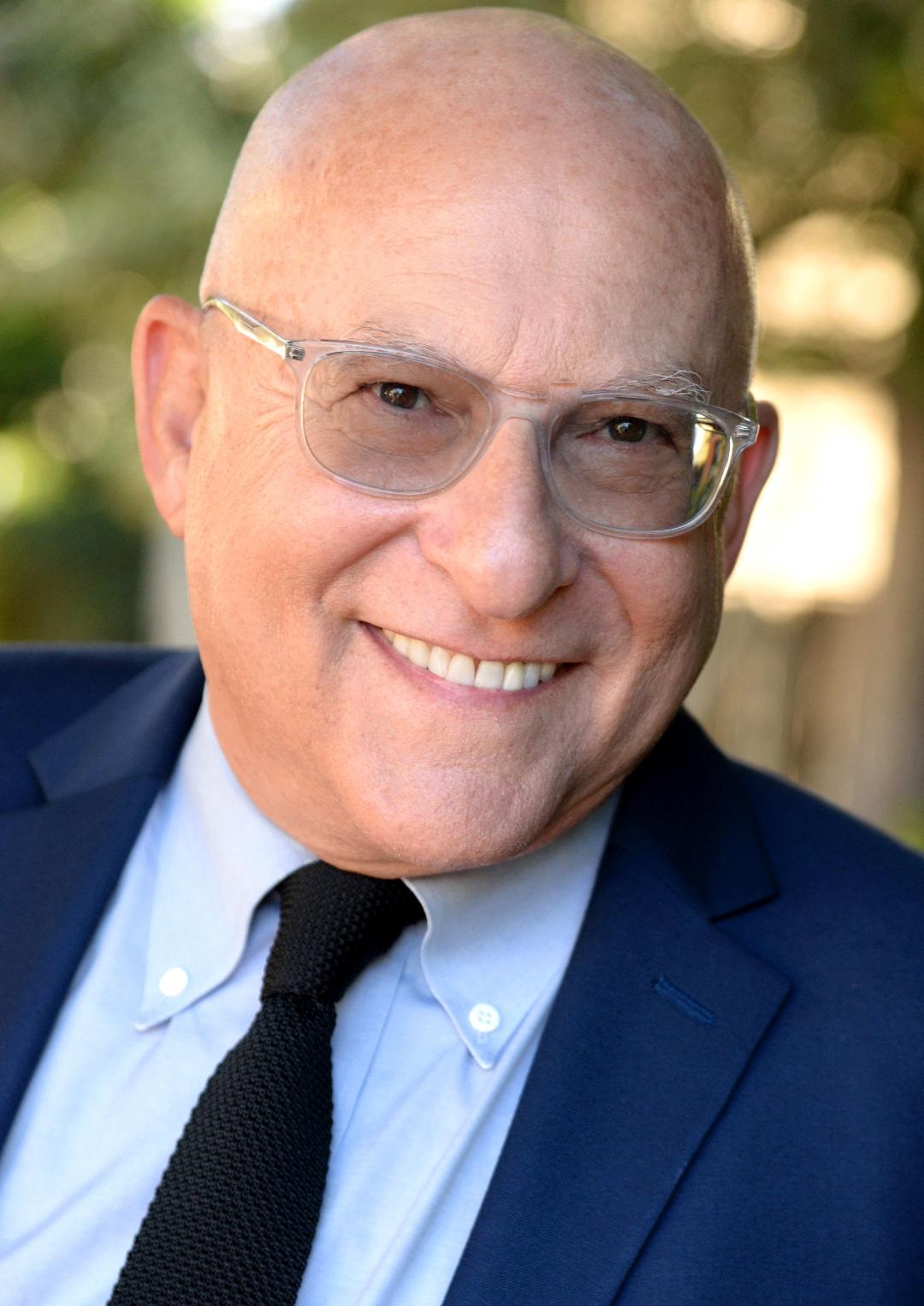 Barry Wayne Simon

Barry was born and raised in Portland, Oregon. Attended the University of Oregon and graduated from Portland State University, majoring in business and psychology. He has lived in San Francisco, Marin County, and Florence Italy, and currently lives near the beach in Santa Monica, CA

The events of the 60's and 70's (assassinations, war, poverty, etc.) led to his commitment to make a difference, to improve the quality of life for all people. To that end, he began a career in financial services to assist others in achieving their financial goals. Initially, with Dean Witter/Morgan Stanley, Barry continues to provide quality investment portfolio management to high net worth individuals and businesses as an independent investment consultant affiliated with Wedbush Securities, Inc.

To further his commitment to a world that works for everyone, Barry has been an active member of the United Nations Association of the USA (UNA-USA) for 13 years. Barry is honored to currently serve as the President of the UNA-USA Southern California Division, working with the 12 local chapters throughout Southern California. The chapters work to educate their community and advocate on behalf of the mission of the UN, informing the community about the importance of a strong UN-US relationship. The United Nations Association is dedicated to educating, inspiring and mobilizing Americans to support the principles and vital work of the United Nations, strengthening the United Nations system, promoting constructive United States leadership in that system and achieving the goals of the United Nations Charter and the Sustainable Development Goals (the SDGs).

In addition to his role with the UNA, and serving his clients investment objectives, Barry also created and is producing the "Conversations for Peace" project with several episodes now on the web. (see www.conversationsforpeace.com)

Barry also enjoys playing golf, talking politics, traveling, and personal growth and development seminars.
---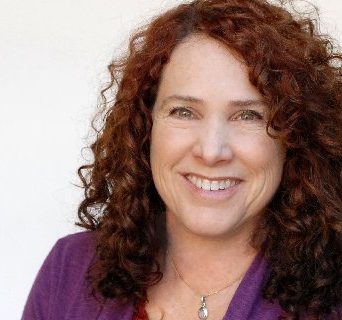 Caren (Finnerman) Rich, Psy.D
Caren (Finnerman) Rich, Psy.D advocates for differently abled students including students with AD/HD, Learning Disabilities, Deaf-Blind, Autism Spectrum Disorder, Intellectual Disabilities, Gifted and those with an Emotional Disturbance diagnosis, many who were born drug addicted or who suffer from Fetal Alcohol Syndrome. She teaches English to visiting dignitaries at the ELS center in Santa Monica.
Dr. Rich earned her B.A. in Psychobiology from the University of Los Angeles, has Master's Degrees in Educational Psychology and Educational Administration and a Doctorate Degree in Clinical Psychology.
Caren and her husband Bill Rich, a photographer, raised her two sons and three of her sister's children. She served as the Los Angeles Panel Autism Expert for The Horse Boy documentary. Recently, Dr. Rich was a panelist and moderator at the Safe Smart & Social Digital Citizenship Conference as the featured Autism Expert.
More about Caren (Finnerman) Rich, Psy.D
Read more
Her current Volunteer Board positions include: Sojourn Battered Women and their Children and Los Angeles- Nagoya Sister Cities. She won several grants and awards for Network for a Healthy California, California School Garden Network. She visits with her Therapy Dog, Gigi, the Veterans' Administration West Los Angeles and has been part of The Veteran's Holiday Celebration Team since 1993. A big believer in volunteerism, Dr. Rich met Prem Guragain while volunteering at Buddhafest. She has been inspired by her friend Natasha Wozniak, Co-Founder and President at Sangsangai / संगसगै who is helping rebuild villages in Nepal. Caren (Finnerman) Rich, Psy.D advocates for differently abled students including students with AD/HD, Learning Disabilities, Deaf-Blind, Autism Spectrum Disorder, Intellectual Disabilities, Gifted and those with an Emotional Disturbance diagnosis, many who were born drug addicted or who suffer from Fetal Alcohol Syndrome. She teaches English to visiting dignitaries at the ELS center in Santa Monica.
---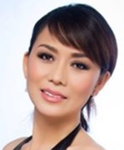 Dr. Sam Nguyen
Dr. Sam Nguyen, founder, and CEO of Asian World Media is one of the most passionate and influential figures in the Vietnamese Community. Dr. Sam Nguyen, also known affectionately as Di Ai Hong Sam, is a distinguished Doctor of Naturopathy, an accomplished Entrepreneur, Scholar, Graduate of Executive Education from Harvard Business School, a talented musician, singer, and a renowned beauty queen.
Dr. Sam Nguyen is most proud of her ten children, two biological and eight foster children, as well as her accomplishments in business and pageantry, which has allowed her the proper platform to spread her message of hope and nurturing of those in need. Nguyen has dedicated her life to lending a helping hand to people in need and strives to provide the healing power of nature and the understanding of the body, mind, and spirit. With a Doctorate degree in Naturopathy and education from Harvard Business School, Nguyen made her mark on the natural medicine market and created many holistic oils and herbal medicines to help patients around the world, even some with cancer.
Currently, Nguyen's concentration is on Asian World Media a Vietnamese-American Television network that includes production, development, and broadcasting to a global audience to help preserve the Vietnamese culture while bridging one generation to the next. Within the media platform, Nguyen is also the founder of Geo Marketing Consult Inc, to help strategically plan for different businesses all around the world.
More about Dr. Sam Nguyen
Read more
As a television personality and humanitarian, Nguyen has relied on her acclaimed status as a "celebrity" in Vietnam and the Vietnamese community at large in USA and world-wide, coupled with several pageant titles, to boost the visibility and awareness to her charitable work and continue to help those in need, especially children. Some of the charities include: Vovi Nam Helping Hands, One Body Village, an anti-human trafficking organization, Children's Cancer Hospital in Vietnam, and orphanagesin Vietnam. As the founder of the S.A.M Foundation, Dr. Sam Nguyen have adopted Francis Shelter in Vietnam as a sister-housing with a hundred twenty-six (126) mentally disable orphanages children. Recently, S.A.M Foundation have adopted three-hundred (300) more orphans from the rural mountainous countryside in Vietnam. Importantly, Dr. Sam Scholarship supports unprivileged children who wants an opportunity for an education for college.

Dr. Sam Nguyen was crowned Ms. National United States Woman of Achievement 2016, one of her most treasured pageantry achievements. In addition to this distinguished honor, Nguyen was a Top 6 Platform winner for highlighting the issue of Foster Care Reform, received Woman of Achievement Community Platform Award, and the Brad Harper Style Award. Other titles Nguyen has earned in her career include: Ms. Texas Woman of Achievement 2015, Miss Asia Woman of Achievement International 2014, and Miss Vietnam University of Lincoln Nebraska 1994.

Nguyen also earned recognition for her commitment to community service and leadership when she received a Proclamation for Sam Nguyen's Day from Frisco Texas Mayor, Maher Maso. The Certificate of Recognition awards received have been from: the Los Angeles Mayor, Eric Garcetti for her support to the National Foundation of Military Family Support, Long Beach Mayor Robert Garcia, and Westminster Mayor Tri Ta.

She has also been awarded the Asian American Chamber of Commerce "President's Awards" in Texas, Certificate of Appreciation from Viet Nam National University of Economic and Law IER as a TED speaker, Certificate of Special Congressional Recognition from the Member of Congress United States of America, and many more for her distinguished contributions from the Vietnamese community in USA.

One of Nguyen's most treasured moments was when she was presented with the 2014 President's Volunteer Service Award from President Barack Obama for President's Lifetime Achievement Award; this is the highest honor from the President of the United States, which recognizesthose who contribute more than 4,000 hours of service in their lifetime. Nguyen is presently involved in drawing attention to her Foundation, Stable Anchor Manor (S.A.M.) Foundation. The S.A.M. Foundation was established in Texas during 2009 for providing support and guidance to homeless, runaway and at-risk youth. She plans to open another S.A.M. Foundation in Southern California soon. The Dr. Sam Teen Achieve Scholarship Award was founded in 2016. The first student recipient awarded the college tuition is from San Diego, California.

Nguyen enjoys spending time with her family and occupies herself in her favorite hobbies, such as playing the drums, singing, most importantly she continues to bring the Vietnamese community together on one platform to make a larger impact on the world through good values because Dr. Sam whole-heartedly believes that LIVING IS GIVING.
---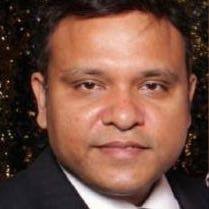 Dr. Sukrit Mukherjee
Sukrit Mukherjee, PhD, MS, MSE
Fellow, National Institutes of Health (NIH)
Research Investigator, NIH Extramural Projects
Research Investigator, California HIV/AIDS Research Program Associate Director, NIH Accelerated Excellence in Translational Science Biomedical Informatics Program
Assistant Professor, Department of Preventive and Social Medicine, College of Medicine
Charles R. Drew University of Medicine And Science
1731 E 120th St, Los Angeles, CA 90059
Assistant Professor, Department of Biomedical Informatics
David Geffen School of Medicine
University of California Los Angeles
10833 Le Conte Ave, Los Angeles, CA 90095
More about Sukrit Mukherjee, PhD, MS, MSE
Read more
Dr. Mukherjee's research interest includes Translational Bioinformatics, Clinical Research Informatics and Public Health Informatics. He holds a Bachelor degree in Medicine, a M.S. degree in Computer Science & Engineering, a M.S. in Engineering degree in Software Engineering and a PhD degree Biomedical Informatics. He received a fellowship in Biomedical Informatics from National Library of Medicine and was trained at prestigious Marine Biological Laboratory (MBL) in Woods Hole, MA, USA. He is also a regular reviewer of publications from American Medical Informatics Association and The International Medical Informatics Association. He currently serves as Assistant Professor of Biomedical Informatics and Associate Director of Biomedical Informatics of NIH's extramural research program.

He is holding 3 patents in Biomedical Research and has over 2 dozens books and publications in international peer reviewed journals.

Dr. Mukherjee is also a poet of classic Bengali and English literature and has been featured in "Best Poets and Poems in 2012" published from Washington, DC.

Dr. Mukherjee has lectured around the world on topics ranging from Literature, Music, Medical and Information Technology.

Dr. Mukherjee has been awarded "2019 President's Volunteer Service Award" by US President Donald Trump for his service towards American Communities.

Dr. Mukherjee is currently serving as Board Member for National Federation of India-American Associations (USA), as Executive Committee Member for Lions Club of Little India (USA), as Executive Committee Member for Brahman Samaj of North America (USA), as Board Member for Global Peace Foundation (USA) among many other international portfolios.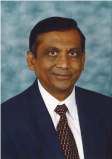 Harkishan (Hark) M Vasa
Harkishan (Hark) M Vasa President: H & K Vasa Management Inc (hvasa@yahoo.com 714-771-7860 Home; 714-335-9046 Cell)

Mr. Harkishan Vasa came to USA over 50 years back and after getting his graduate degrees in Computer Science, Business and Engineering; he started Computer technology company and did over $100 Million in Business over 25 years and he also helped many software engineers to migrate to USA to work at his company offices in USA, England and Singapore.

Mr. Vasa was also Executive film producer and has managed more than $50 Million worth hotel properties for ten years.

Since the last 20 years, Mr. Vasa has provided extensive free services to many non-profit organizations to support Indo-American communities. These include Director IASH for 6 years, Chairman SWAR for 8 years, Anekant Community Center President and Director for 6 years, Sardar Patel Association Director for 20 years and President for 5 years,, Jain Center Director and Vice President for 4 years, Chairman and Director and major donor of Indo American Cultural Association & Artwallah for 10 years.
Mr. Vasa is Chairman and Director of Leela Dance academy since last 4 years and he is also Convener and executive of Indo American Senior Association. Mr. Vasa is active in Lion's Club and has been Director for several years. Mr. Vasa is also Advisor of Global Peace Foundation. Mr. Vasa is an executive officer of Pop White Inc.

Mr. Vasa resides in North Tustin and is married to Kusum since 1970. Mr. Vasa has two highly successful daughters (Anita, Sarita) both are married. Anita lives in Singapore and Sarita lives in the Bay Area.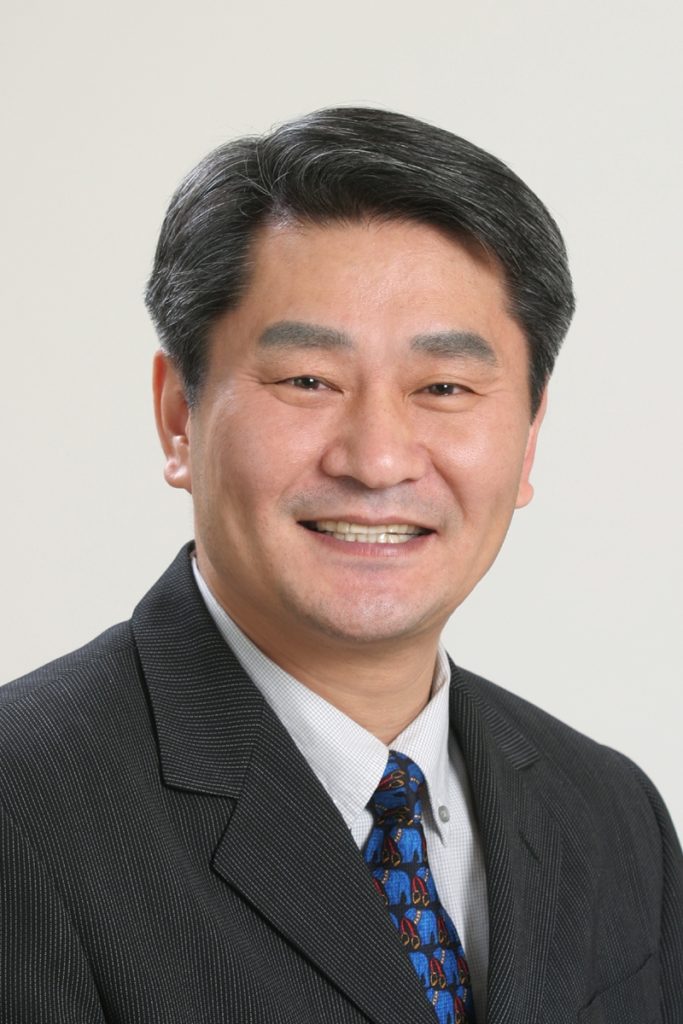 Kevin Young Rhee
7342 Orangethorpe Avenue, Unit A-224
Buena Park, CA 90621
C: 714-585-5911
E: kevinyoungrhee@aol.com
Accounting & Tax Advisory Office of Kevin Y Rhee Senior Tax Specialist, Orange County and Los Angeles, CA 2007-Present Real Estate Managing Broker, California and Nevada 2002-Present Los Angeles, CA Professor (Real Estate Tax Law) 2017-2019 International Pacific University School of Law Los Angeles, CA Soviet Union (Russia) Olympic Taekwondo Team Head Coach. 1990-1993 Ukraine Olympic Taekwondo Team Head Coach. 1993-2000 United States Korean Taekwondo Master's Association, President. 2002-2003 Korean Sport Council in USA. President, 2011-2013 The World Police Tae Kwon Do Federation of USA, President. 2017-Present Korean American Festival Foundation of OC, Chairman of International Committee. 2015-2017 Commander of Martial Arts division in United States National Defense Corps. Colonel. 2017 - Present
Education and Professional Development
Jang An University, Seoul, Korea (B.S) 1979-1982
Texas Christian University, Texas (B.S) 1982-1984
Ukraine National University of Physical & Culture, Ukraine (M.S.) 1993-1995
Ukraine State maritime technical University, 2000. Honorary Doctor of Science
Northwestern California University School of Law, Law in May 2015 to April, 2016
More about Kevin Young Rhee
Read more
Award
President Barack Obarma Sport Award. 2016 World Tae Kwon Do Federation Sport Award. 1994, 1995, 1998, 2001, 2005 President Bill Clinton Sport Award. 2001 Virginia State Governor's Award. 1996 President Juan A Samaranch IOC Sport Award. 1993, 1995 Chairman of the Ukraine National Assembly. 1994


Member
Advisor Consultant. PyeongChang 2018 Olympic Committee Advisor Consultant. The Korea National Unification Advisory Council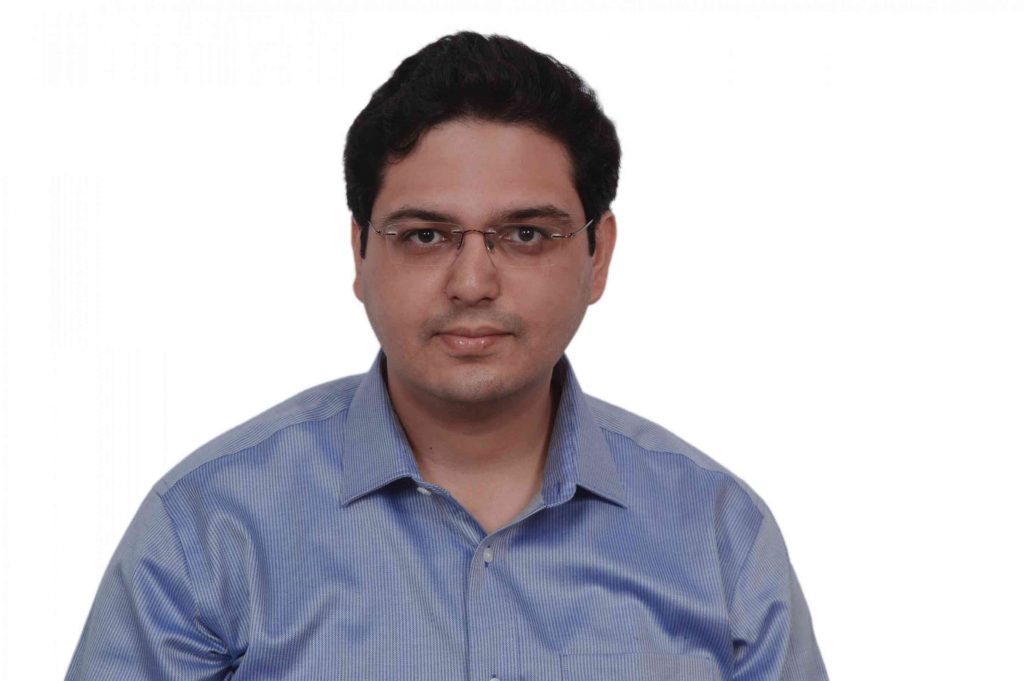 ASHISH GUPTA
D 36 First Floor
Pamposh Enclave, GK 1,
New Delhi-110048 (India)
C: 0-9818513267
E: ashishgup12@hotmail.com

Self-employed in publishing and distribution of knowledge data products and international publications. Having operations in all over the world specially at India, USA, Singapore, UK & Europe.

Member Trustee; Marwari Charitable Trust: running several social charitable institutions including; Marwari Hospital, Marwari Primary & Senior Secondary School, Marwari Public Library at Chandni Chowk, Delhi-6.

Managing social work & volunteer activity in Indian sub-continent for Global Peace Foundation Inc.; CA USA.