Global Peace Foundation Inc. is committed to helping families in crisis, educating youth on the dangers of drugs and alcohol, and creating a healthy global community free of hunger and abuse.

---
Our initiatives could not be met without the tireless dedication and devotion of our volunteers and team members, focused to building a stronger tomorrow.
---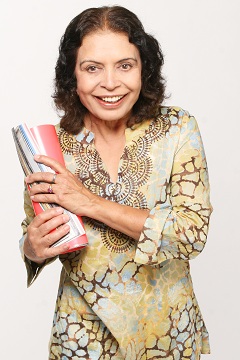 Manorama Sharma Gupta M.D.
President and Founder
Manorama Sharma Gupta M.D. has over thirty years experience of caring for people in need. In addition to her exemplary work in the medical field, she has been involved in fundraising for homeless shelters, directed free health fairs, volunteered for churches and has been a leader in several non-profit organizations and Community Organizations.
She had several awards and served in different associations.She got best students award at Degree college, scholarship award at Medical college, first in order of Merit at Post graduate Medical degree(DCH) at Bhopal university, Bhopal, India.
She served as second opinion physician for Blue Cross/Blue Shield of Michigan, Wyane Oakland Insurance Co, Troy, Michigan, Intracorp and Health International. She was member of Advisory Board of Medical World News from 1982-1986.
She was Chairwoman of Board of Trustee and president of Indian Medical Association of Southern CA. She was also President and chairwoman of Federation of Indian Association. Advisory Board member of outpatient Surgery center of Fountain Valley Hospital in Fountain Valley. Vice chairwoman of Department of Obstetrics and Gynecology in Fountain Valley Regional Hospital in Fountain Valley CA. President and Chairwoman of India Association of Southern CA.
More about Manorama Sharma Gupta M.D.
Read more
Member of communication committee of Orange County Medical Association.Member of Public service committee of Orange County Medical Association.
Physician's Advisory Committee to California Assemblywoman Doris Allen.
Honorary member of Physicians' Advisory Board of National Republican congressional committee Washington DC
Physician of the year award 2003 by The National Republican Congressional Committee of Physicians' Advisory Board..
Pioneer of Healthcare reform by The National Republican Congressional committee's Physicians' Advisory Board 2004
Ronalde Regan Gold Medal Award from The Republican Congressional Committee for year 2004
Chair person of cultural program of National Federation of Indian Associations in National Convention Long Beach CA.
Perinatal and Gynecology Quality Review Committee Fountain Valley Regional Hospital And Medical Center Fountain Valley CA.
Organized Health fairs for Indgent patients in Los Angeles, Orange and Riverside Counties sponsored by IMA and FIA.
 Member of Bioethics Committee Huntington Beach Hospital Medical Center, Huntington Beach CA.
Producer, Community service program on Health, Paragon Television, Huntington Beach CA.
Past member of National Association of Physician Broadcasters.
Co host of Radio Mayuri program.
Member of National Association of Professional Women
Founder and President of Global Peace Foundation Inc.  Arranged Diwali functions  since 2011 Feeding homeless and donations toys for children for last 20 years.
Represented Indian Community in International Festival 2017.
Organizing committee member and Emcee in Pho Festival in 2018.
Invited dignitary as president in Orange County Straw Berry Festival float in 2019.
Donated and packaged over 10,000 meals to send all over the World for needy children for last two years.
Member of United Nations Long Beach Chapter.
Commissioner Health & Human services in Long Beach CA.
---
---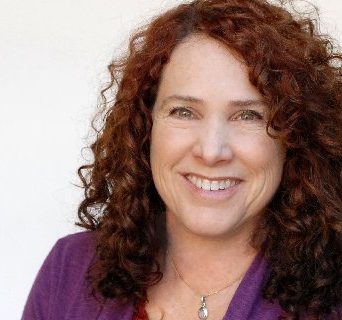 Caren (Finnerman) Rich, Psy.D
Caren (Finnerman) Rich, Psy.D advocates for differently abled students including students with AD/HD, Learning Disabilities, Deaf-Blind, Autism Spectrum Disorder, Intellectual Disabilities, Gifted and those with an Emotional Disturbance diagnosis, many who were born drug addicted or who suffer from Fetal Alcohol Syndrome. She teaches English to visiting dignitaries at the ELS center in Santa Monica.
Dr. Rich earned her B.A. in Psychobiology from the University of Los Angeles, has Master's Degrees in Educational Psychology and Educational Administration and a Doctorate Degree in Clinical Psychology.
Caren and her husband Bill Rich, a photographer, raised her two sons and three of her sister's children. She served as the Los Angeles Panel Autism Expert for The Horse Boy documentary. Recently, Dr. Rich was a panelist and moderator at the Safe Smart & Social Digital Citizenship Conference as the featured Autism Expert.
More about Caren (Finnerman) Rich, Psy.D
Read more
Her current Volunteer Board positions include: Sojourn Battered Women and their Children and Los Angeles- Nagoya Sister Cities. She won several grants and awards for Network for a Healthy California, California School Garden Network. She visits with her Therapy Dog, Gigi, the Veterans' Administration West Los Angeles and has been part of The Veteran's Holiday Celebration Team since 1993. A big believer in volunteerism, Dr. Rich met Prem Guragain while volunteering at Buddhafest. She has been inspired by her friend Natasha Wozniak, Co-Founder and President at Sangsangai / संगसगै who is helping rebuild villages in Nepal. Caren (Finnerman) Rich, Psy.D advocates for differently abled students including students with AD/HD, Learning Disabilities, Deaf-Blind, Autism Spectrum Disorder, Intellectual Disabilities, Gifted and those with an Emotional Disturbance diagnosis, many who were born drug addicted or who suffer from Fetal Alcohol Syndrome. She teaches English to visiting dignitaries at the ELS center in Santa Monica.
---
---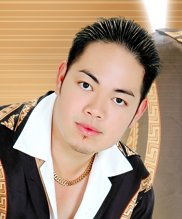 Alan Vo Ford
On March 23rd, 1975 a child was brought onto this world in Vinh Long, Vietnam. At birth I did not see my dad, he was taken from me by the Vietnamese communist and place in prison (re-education camp) for 9 years. Although I was brain washed during my childhood by communist regime, I did not follow their ideology. In 1984, upon dad release from prison, our family escape communist regime as (boat people). We drifted for days on open sea and finally landed in Indonesia where we stay for months. Then we were sponsor by the United Stated government to migrate to Orange County, California and have live here ever since. As a child, during communist regime I would go to school and daily would help my mother sell items at local market to help the family with 6 child survive during hard times. Upon arriving to the United States, I started working at 9 years old with a local farmer in Garden Grove while going to school. At 19, I become an insurance broker, and started my own business Elite 21st Insurance Agency. At age of 27, I branch out to do Real Estate and Mortgage and become a Real Estate broker. The next year at age 28, I ventured into producing film which my first film was "Journey from the Fall or VUOT SONG" starting Kieu Chinh, Diem Lien, Long Nguyen and directed by HAM TRAN. At age 35 I went to New York city, spend 7 months there to make a film "Finding Julia" with Andrew McCarthy, Richard Chamberlain, Kieu Chinh and Ha Phuong Chu Tran. At age 38, I venture into another film "Ride The Thunder" Written by Richard Botkin, Director Fred Koster, also working with my Co-Producers Kieu Chinh, Quy van Ly and Joseph Hieu. I'm also extremely active in community event such as The Little Saigon Tet Parade which draws more than 40,000+. I also help organize at the USS MIDWAY MUSEUM in San Diego which draws over 4,000+ people commemoration for the 40th year Frequent Wind Operation and Black April month. That's not all, I also help the Asian Pacific Festival in Newport Beach launch their annual event. This year 2017 I'm the international festival director for the 35th annual 2017 International Festival of Orange County. I've appeared, help and at time sponsors over 500 events throughout these years. One of my goal in life now is to help heal the world from crazy ideology that can bring war and chaos. I believe we as human being we should live in harmony and find our common goal to seek out other planets and galaxy to find our true creator.
---
---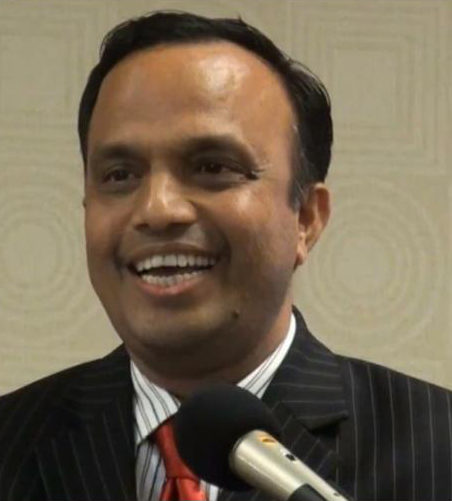 Prem Guragain
One Million Signature Campaign Coordinator, under the title "Buddha was born in Nepal"

Founding General Secretary of Shree Pashupatinath Foundation, USA (First Nepalese Hindu and Buddhist Temple in California)

Author of many articles on Positive Mental Attitude, Leadership, Motivation and Peace

Promoter of Lumbini, Nepal as Birthplace Of Buddha

Spoke at UCLA, USC, University of San Diego and many other Schools, Colleges and Universities

Lyricist with Many songs registered at Library of Congress

"Help Help Help Someone who needs your Help" song was used to raise Funds during the Typhoons in the Philippines in 2013

Lyricist of the Nepali Song Album "Nepal Ko Maayaa" (In Love with Nepal)

Digital Media Expert

Recipient of NEPAL SAMMANSpoke at the United Nations during World Youth Skills Day, 2016

Participated International Youth Day, 2017 at the UN Headquarter, New York

Work with Anuradha Koirala, CNN Hero of the Year 2010

Work with Pushpa Basnet, CNN Hero of the Year 2012

Entrepreneur, Coach, Mentor, Visionary

Regular Blood Donor through Red Cross

Senior Advisor at Heart Beat, Kathmandu, Nepal

Senior Advisor at Hem Sarita Pathak Academy, Austin, Texas

Life Member at Nepal America Ekata Samaj

Founder/ CEO of Faraday Academy of Computer Education (FACE Computer)
---
---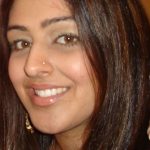 Sima Trivedi
Sima Trivedi she is MBA and has Knowledge of managing and marketing different Companies. She helped and volunteered for several Non profit Organizations. Her love to help children and families will be great assets for this Organization. She works as marketing Director for National company. She is very much in helping children and families. As a teenager she used to go to churches and different associations to donate money and time specially on Thanksgiving and Christmas every year she donated toys for children , money for food and volunteer to serve the food. Even now with her very busy schedule she tries to continue the tradition which she enjoyed very much.
---